Conferences Awards & Speeches
I chair conferences, facilitate company events, host awards ceremonies and give thought-provoking and amusing speeches.
I work with a wide range of private and public companies, family businesses, entrepreneurs, trade associations, local Chambers of Commerce, academic bodies, schools and charitable organizations.
I have chaired events around the UK and in New York, Paris, Berlin, Madrid, Istanbul, Rio de Janeiro and Kuala Lumpur.
I draw on my experience as a journalist; I've been on television, on radio, online and in newspapers and magazines for more than 20 years.
I love getting to the heart of complex matters and explaining them in a clear and friendly manner. I love it so much, I got up at 3am for nearly a decade for BBC One's Breakfast programme. It was a tremendous privilege.
I use the same skills at conferences and meetings. I encourage speakers to develop their key messages and help the audience extract the information they require.
If I am speaking myself, I am brisk, plain-spoken and amusing. As well as giving you a smile, I give you something to think about.
I'm thankful to all my clients. Many of them book me year after year, because they trust me to deliver an excellent event, without fuss.
Global Solutions Summit, Berlin
I was in Berlin last week to chair some panel discussions at the Global Solutions summit. It will feed into the thinking and planning for the G20 summit of the world's most powerful nations later this year.
Here are some of the key thoughts from the discussions that I jotted down in my notebook:
 It's easier for nations to solve problems when they work together, especially on big issues like climate change and migration.
 What is the point of economic growth?  It has to be to create wealth for as many people as possible, and make society fairer and richer.
To counter protectionism, fear and hatred, governments need to provide a vision of hope.
 Trade wars hurt jobs and growth, but there are imbalances that need to be fixed.  Both China and the USA are bending the rules; the WTO needs the power to be more pro-active.
Tax differences between nations don't incentivise growth, and simply create opportunities for global avoidance.  (I wasn't so sure about this one; also, I couldn't see how you can have "global standards" for corporate tax without a massive infringement of national sovereignty.)
Education lifts people out of poverty around the globe.  Good education is wider than just schooling;  it is impacted by health  and housing.  Better digital skills are essential for a global  economy increasingly driven by knowledge.
 Gender equality is essential for economic progress.
 Africa needs wider and deeper connections with the global economy.  Most of all, it needs to be involved in the early stages of  global economic decision-making, not just have completed  decisions handed to it.
The damage from climate change is magnified in the nations that span the Himalayan region, from Afghanistan to Myanmar.  As the  source for Asia's major rivers, the impact will be felt across the continent and into the Gulf region.   Action needs to be urgent.
Data is the new oil.  It will be a valuable commodity this century;   we need methods so people can make money from their own data, and for governments to tax it.
RWL is arguably the most important conference for the UK retail industry.
Senior executives from major companies, entrepreneurs who've founded our most innovative and exciting businesses, consultants, designers, marketing gurus, technology experts and workers from the shop floor all meet to share best ideas and discuss the trends that are reshaping retail.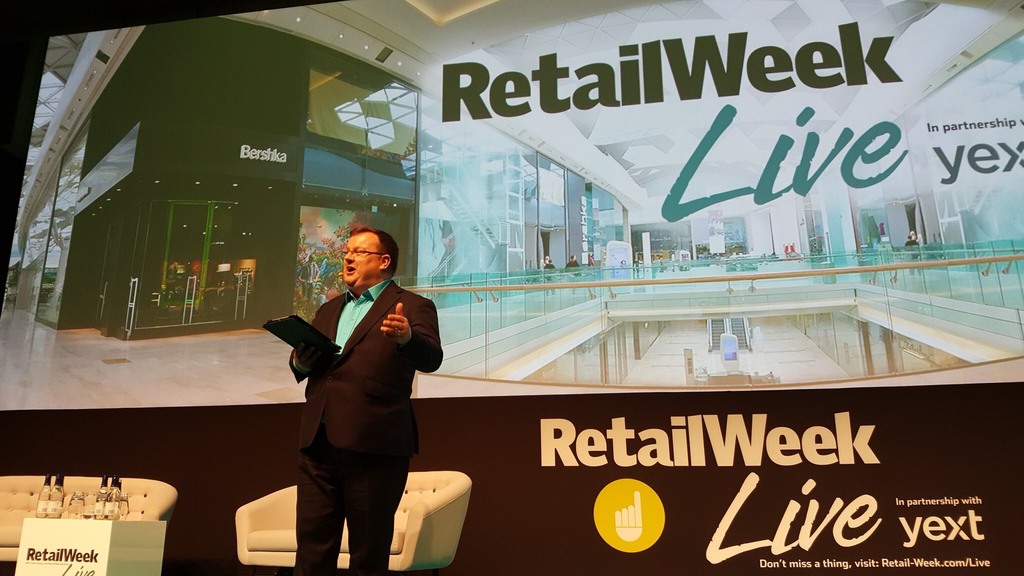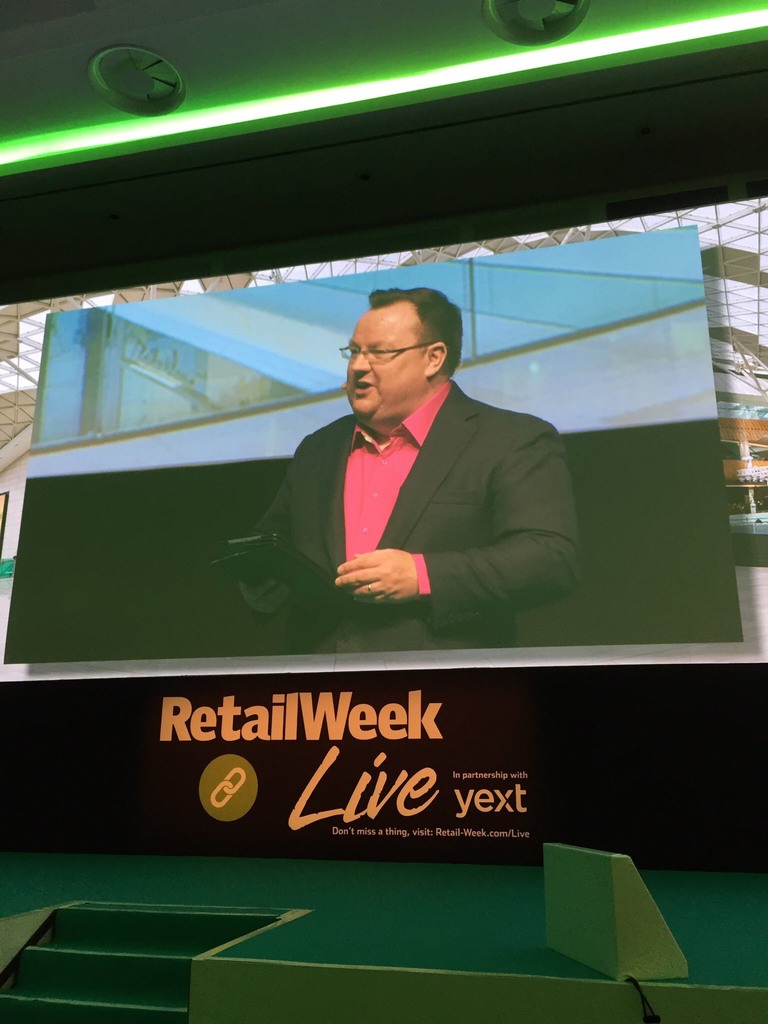 It's a 2-day conference, so obviously that means two shirts ....
I've chaired the event for most of the last 10 years, and I was delighted to be invited back again this year to interview the most interesting characters, moderate panel discussions and introduce and question the biggest names, including leaders from Sainsbury's, Boots and Tesco.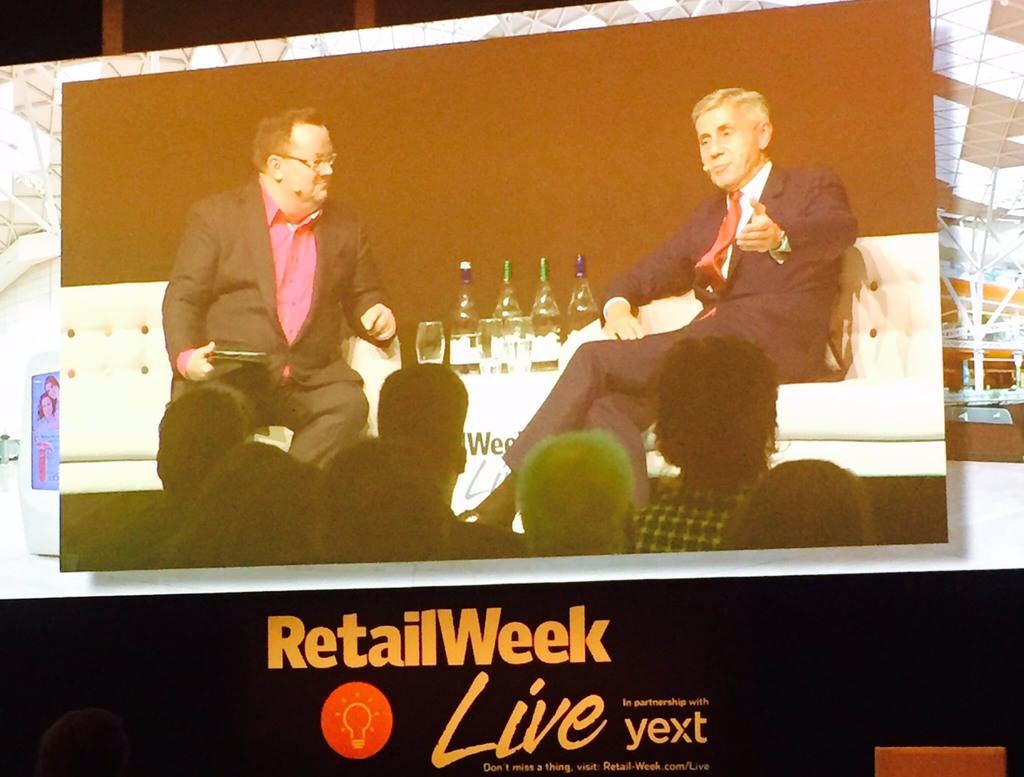 I had a half-hour conversation with Lord Rose – former M&S boss Stuart Rose, my old sparring partner from my TV and radio days. I got him into trouble at Retail Week years ago, by tempting him into saying too much. This time he was funny and forthright, answering the audience's questions about what makes a great leader, and mine about business leaders telling us what they really think about big political issues such as Brexit. He also said that Sir Philip Green should keep his knighthood, despite the collapse of BHS.
Another conversation the audience really enjoyed was with John Timpson, the chairman of the family-owned Timpson chain, offering shoe repairs, key cutting and dry cleaning. His leadership style is dubbed "upside-down management"; he gives store managers almost total independence to run their stores as they see fit (even setting their own prices). He says trusting your workers and empowering them pays enormous dividends.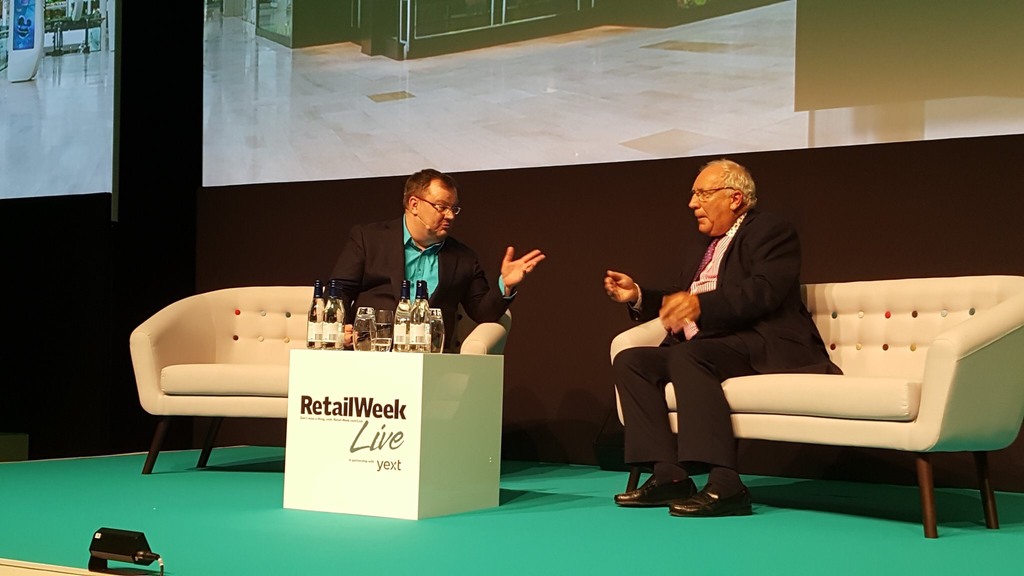 We also had some vigorous panel discussions on technology that is transforming retail – including Artificial Intelligence and Virtual Reality – and how to make the most of the opportunities they provide without losing the human advice and emotional connection you can only get in a store.
And a really interesting session with the founder of Thread, Kieran O'Neill, on how to use algorithms and big data to reach that most elusive of shoppers – men who hate buying clothes. He asked me if I had my own personal style. Take a look at those shirts again, and tell me what you think !